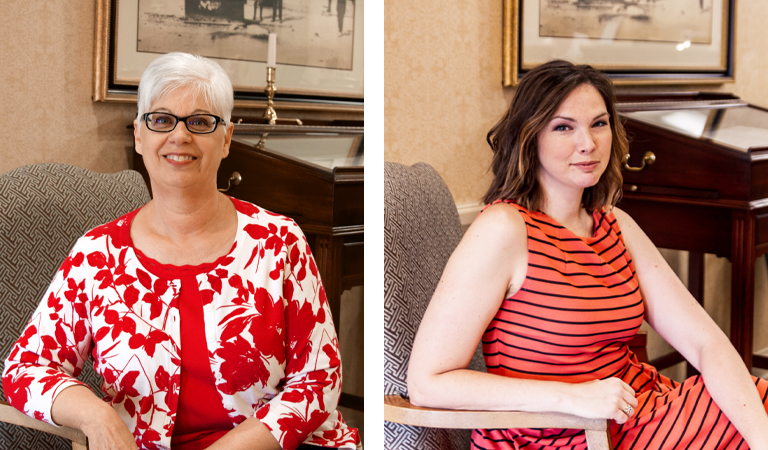 Bank of Columbia Names Beth Grant Chief Financial Officer and Appoints Michelle Powell Secretary of the Board
Bank of Columbia President/CEO Mark Dykes recently announced that Beth Grant will be returning to the Bank of Columbia team as chief financial officer effective July 29, 2019. Grant was employed previously as Vice President of Operations and brings with her an additional 12 years of banking industry experience. She earned her Bachelor of Science in Accounting and Master's in Business Administration from Western Kentucky University.
"Beth understands the goals and direction of the Bank of Columbia," Dykes said. "I am certain that her expertise and skills will provide additional support to all levels of the bank and enhance the services we provide to our customers."
In addition, Mark announced the appointment of Michelle Powell as Secretary of the Board of Directors. "Michelle is vital to our loan operations in her position as credit officer, handling credit analysis and loan review," Dykes said. She received a Bachelor of Science degree in Finance from Western Kentucky University and has been a part of the Bank of Columbia team for more than 12 years.